Looking forward to our foals coming 2019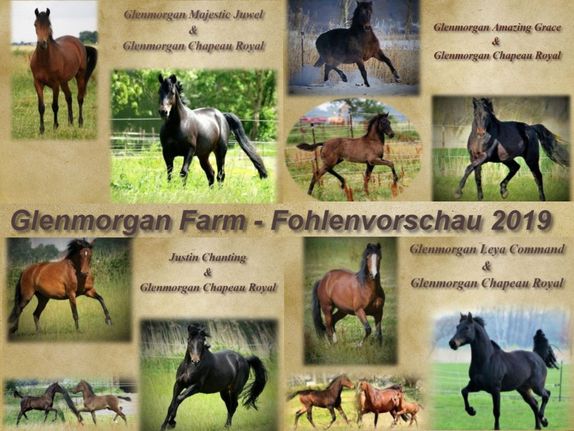 April 2018
Our first foal of the year has arrived :-)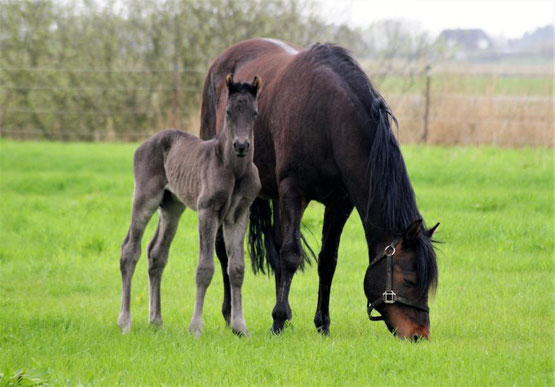 April 2018
Foaling season is starting soon :-)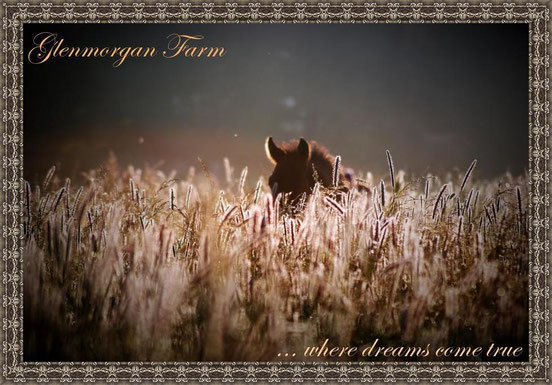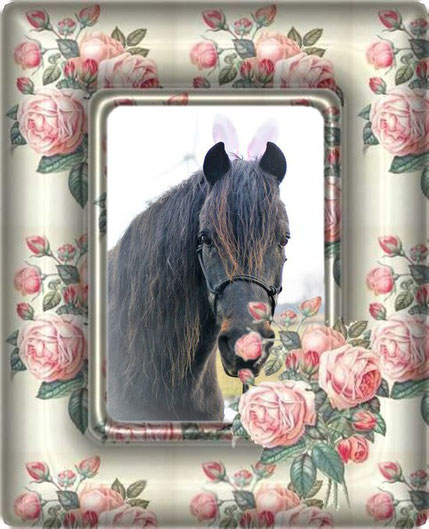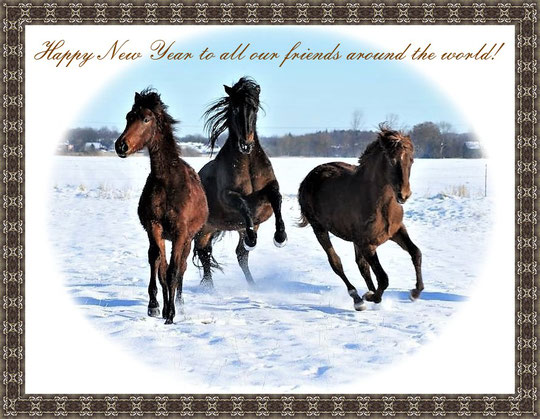 Thanks to MU Sporthorse Service/Pferdetransport
our little darling Glenmorgan Janie Lynn
arrived save and sound at her new home!
Merry Christmas to her new family we know you will love her at least as much as we do <3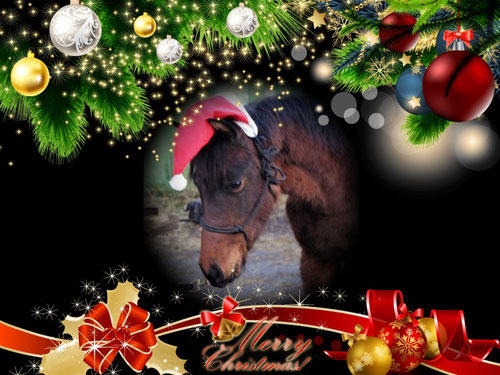 A very merry christmas to all our friends around the world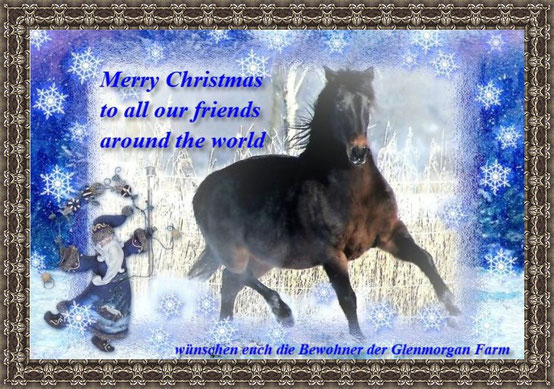 We have recived a reservation for the 2018'er foal of our Leya a long time ago
unfortunally things have changed and this baby will be available again
this foal will be a full sibling to
Glenmorgan Royal Command and Glenmorgan Janie Lynn
Glenmorgan Fe's Delight
collecting ribbon after ribbon on her first show year!
Well done Astrid, we are proud of you two :-)
Glenmorgan Dark Delight
finally moved to his new home where he was sooo much awaited
The resulds of the DMHA Show are online
The 16 years old Glenmorgan Pride Surprise is a son of our former breeding stallion Glenmorgan Nyx Surprise
and the 3 year old Grinmorgan Billy Rae is a son of Glenmorgan Leroy Brown
---
We are happy to anounce that all mares passed their last vet check and are still in foal :-)

Fingers crossed for 4 healthy foals in 2018!
-Inquirys welcome-
---
Due to the many foreign visitors we have, we decided to make an international Glenmorgan Farm webside for you
hope you enjoy it and check back soon for more updates